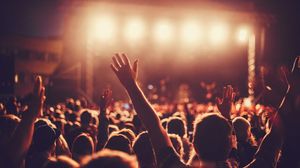 Why we're supporting the Samaritans..
All of us in Hicktown Breakout have in some form or another endured Mental Health challenges over the years. As a band, we've been lucky enough to have each other to talk to and gain support, but we appreciate not eveyone has a support network. 
With this in mind, we wanted to get involved with the Samaritans to help raise awareness and to reassure people who are going through a tough time that there are people out there who really can help.
Working specifically with the Bristol Samaritans, we're delighted to celebrate their forthcoming 60th Anniversary next year.
We had the honour of meeting the Bristol team and gain a real insight into the dedication and passion these volunteers selflessly give.
Help us play our part and raise Donations for this amazing Charity.
Thank you for everyone's support so far..
Thank you to everyone who  Pre-Ordered our Single released late July. All Sales will be donated to the Samaritans.
We'd also like to thank all the radio stations who have helped us promote this charity through our music and a special thank you to Matt Willis (from the band BUSTED) who helped promote our fund raising efforts through his social media.
After one month, we've had over 10,000 streams on Spotify and reached over 15,000 people through Instagram.
Our single is available on all major music platforms so please take a listen and please check out our video (see below)
Charity Gig on 22nd September